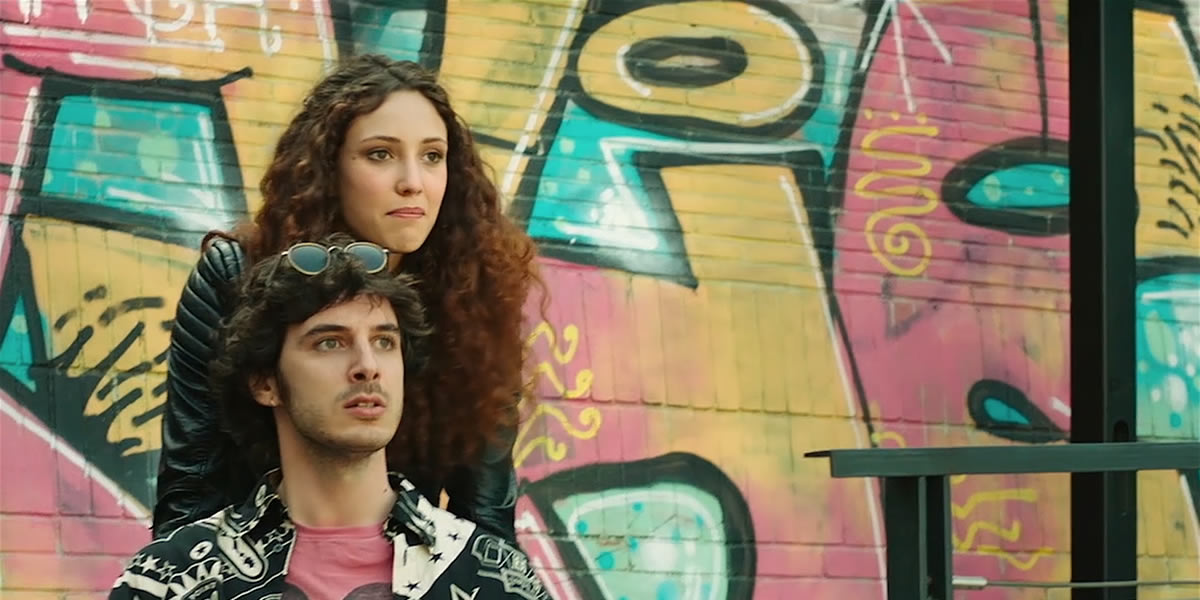 Che Fine Ha Fatto l'Inciviltà?
di Delio Colangelo
o.v. / 7' / comedy / Italy 2017
Guido è un ragazzo disabile che viene colpito dall'improvvisa apparizione di una bella ragazza. Ma come riuscire a parlarle? Si convince che l'unica opportunità per conoscerla sia quella di affidarsi alla proverbiale mancanza di sensibilità italiana verso la disabilità. Di fronte a un impedimento, lei dovrà pur aiutarlo! E invece l'amministrazione comunale e i cittadini sono contro di lui, ostentando lungimiranza e senso civico. Per fortuna, l'inciviltà arriverà al momento giusto.
Guido is a disabled boy who is struck by the sudden appearance of a beautiful girl. But how can I talk to her? It is convinced that the only opportunity to know it is to rely on the proverbial lack of Italian sensitivity towards disability. Faced with an impediment, she will have to help him! But the city administration and the citizens are against him, flaunting vision and civic sense. Fortunately, incivility will come at the right time.
Sceneggiatura/Screenplay Delio Colangelo
Fotografia/Photography Giovanni Macedonio
Montaggio/Editing Ilario Monti
Musica/Music Giulio Colangelo
Interpreti/Cast PierPaolo Spollon, Lucrezia Massari, Bruna Fiorucci, Daniele Blando
Contatti/Contact eagle pictures/csc production